10th Annual Masquerade & Costume Ball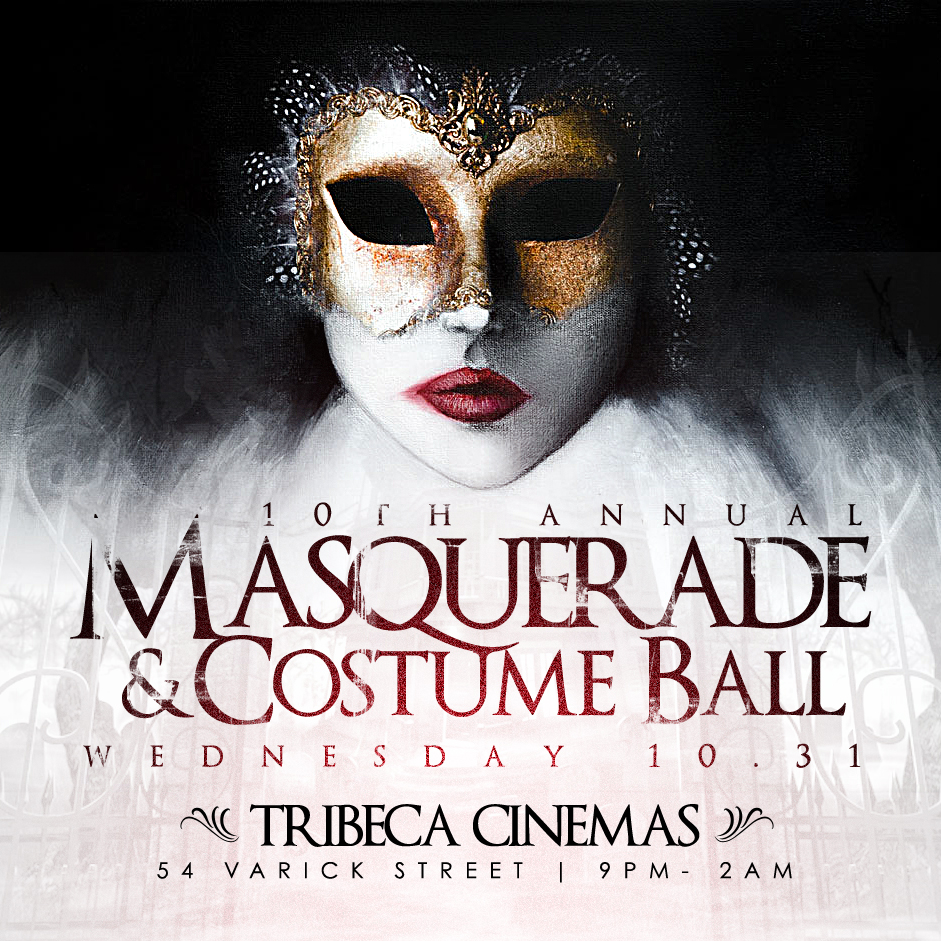 Last year 1 foot of snow didn't stop us!
This year, we've decided to do it big and let the goons out on Halloween night. Join us as we celebrate 10 years of freakishly sexy costumes, venues divine enough for the walking dead, and musical eargasms to wake up the spirit within.
After hitting the Parade, come to Tribeca Cinemas and groove to the sounds of WBLS DJ Snatch-1 and DJ Triple X.
Powered by GRAE | Mike Mogul | MTA Playaz | Mike Buchanan